Earlier this evening I received this tweet
https://twitter.com/knoxrover/status/317399362164649985
from @knoxrover asking if I was familiar with Boatswain's Handcuffs. I knew of this style:
http://en.wikipedia.org/wiki/Handcuff_knot
, but after he tweeted the photo (below), I realized this was something different. Looking at it I saw it was based on a Prusik knot. With a minute and about 4' of paracord, I was able to reverse engineer the knot.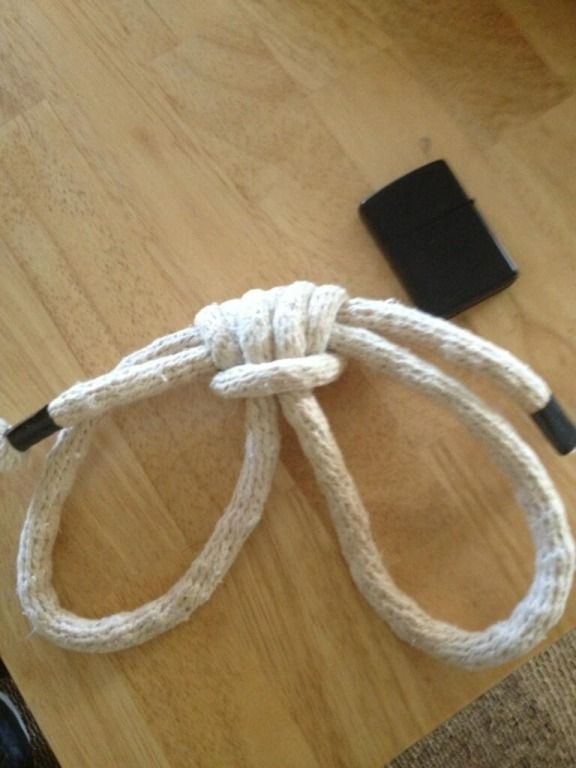 Photo by Cholmondeley (@KnoxRover)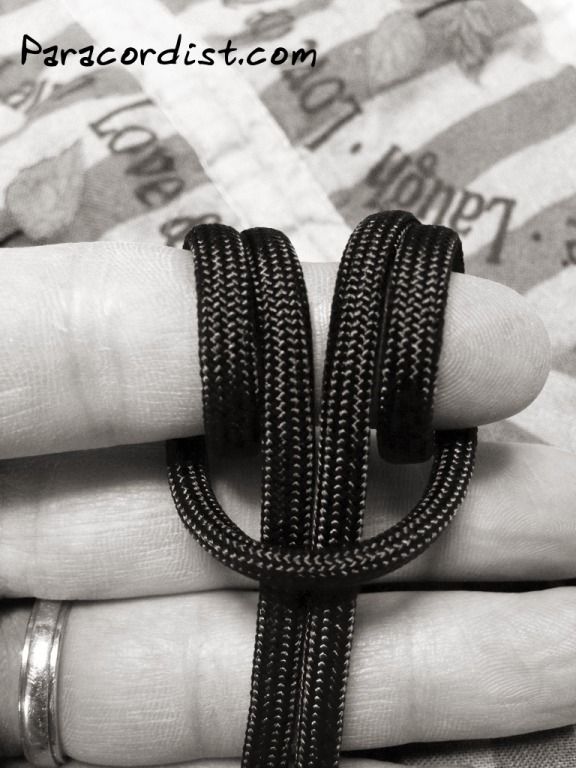 First, tie the Prusik Knot around your finger, as shown or optionally with an additional pass.
Second, take each working end and insert through the Prusik Knot.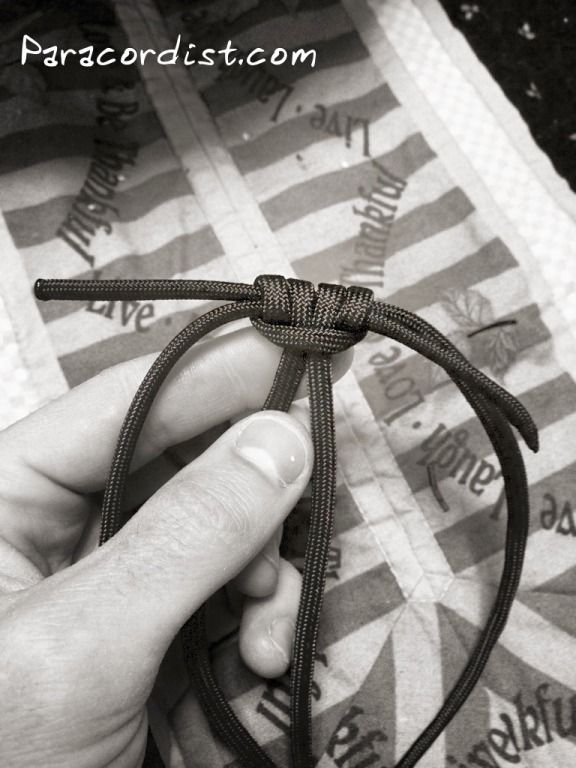 Finally remove from finger and work the Prusik tight. The paracord handcuffs are ready to use. Simple place hands in loops. Pull ends to tighten. The nature of the Prusik Knot is such that attempts to pull hands apart will only tighten the knot's grip.